Enjoy your holiday
Active in the Sauerland
Golf, hiking, biking, skiing & more...
Would you like to spend a few days of luxury holidays in the Residenz Itterbach after a business event, nice family celebration or even just because? It's wonderful here in the beautiful, north Hessian Upland where numerous indoor and outdoor activities are waiting to be discovered. Our Gutshof and the neighboring Residenz are located in the immediate vicinity of the famous Mühlenkopfschanze, the venue of various ski jumping events, including the annual Ski Jump World Cup.
A stay at the Resort Itterbach offers you numerous activities on snow and ice, not only in winter. The Upland nature entices guests all year round with attractive leisure opportunities: Whether golfer, skier, hiker or passionate biker – everyone can look forward to wonderful golf courses and tours through the hochsauerland, the Diemelsee Nature Park or through the Waldecker Land.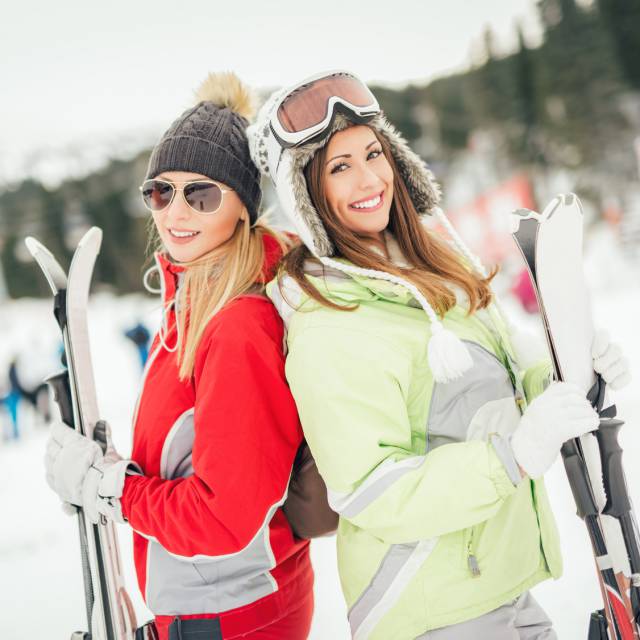 A ski holiday in the Residenz Itterbach
Whether on skis, the horse-drawn sleigh, snowboard or in snowshoes – a stay in the Residenz Itterbach promises pure winter fun.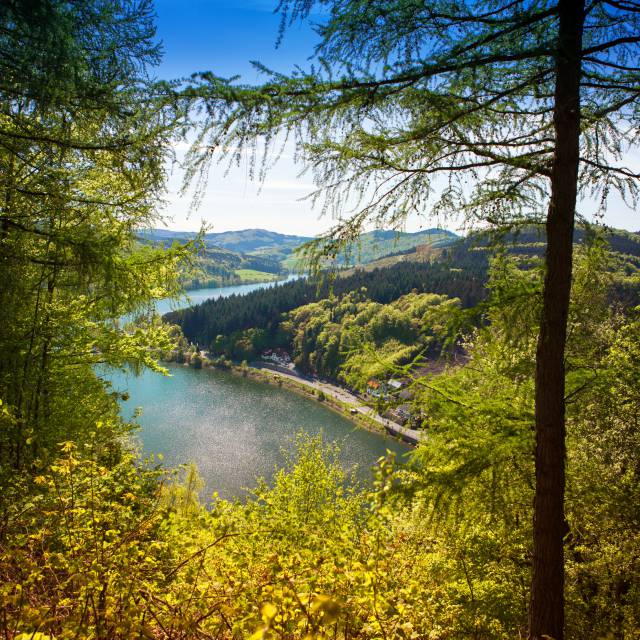 Hiking in the beautiful Upland
Passionate hikers will enjoy the extensive network of quality hiking trails around the Residenz Itterbach. It is always worthwhile to explore the romantic Stryktal and its northern Hessian surroundings on foot.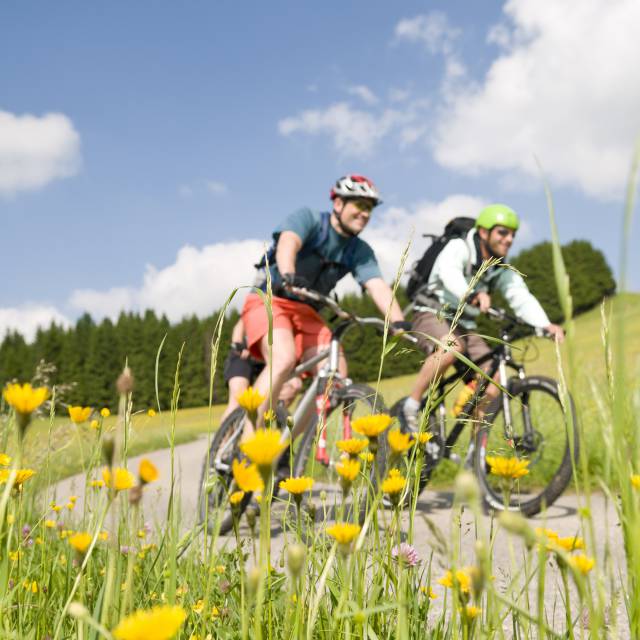 Cycling in Willingen
Demanding single trails or gentle pleasure tours – during a holiday in the luxury resort of Itterbach you can explore the most varied cycle routes and bike trails. Whether ambitioned or leisure biker – everyone will be happy here.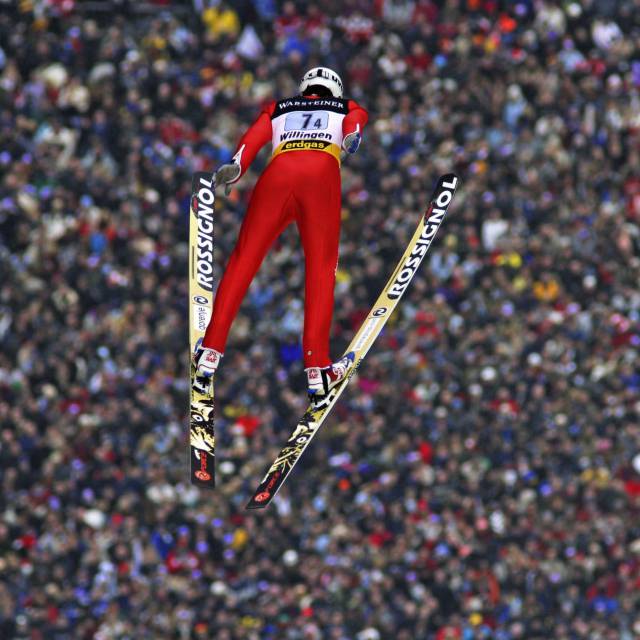 Sights and Events
Luxury vacationers looking for comfortable accommodations as well as proximity to art, culture and other exclusive events have found the Resort Itterbach the ideal starting point for a variety of activities.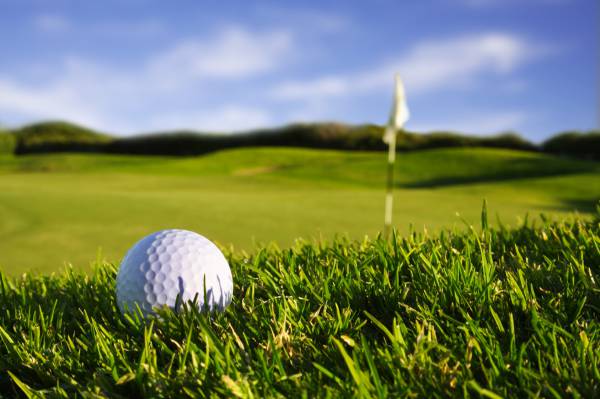 Holz, Eisen oder Putter
A golfing holiday in the Residenz Itterbach
In the Sauerland region around Willingen, golfers can expect some beautifully situated and tactivally challenging golf courses, including the Winterberg golf course and the Brilon golf course. The adventure golf course Willingen also offers a very special leisure activity. Directly under the Willingen Viaduct you can experience a different kind of golfing pleasure in front of a dreamlike backdrop. 
More sport & leisure activities
ALL AROUND THE RESORT ITTERBACH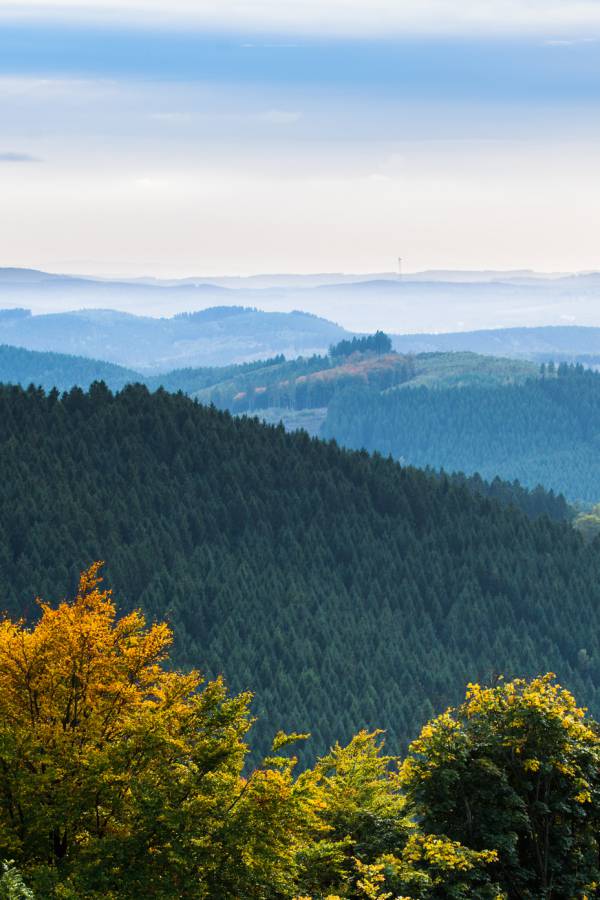 Discounts for your holiday
The Sauerland Card
Guests of the Resort Itterbach receive the Sauerland Card for the duration of their stay. This card offers you many price advantages for leisure facilities in Willingen and the surrounding area. In addition, guests of the Residenz Itterbach travel free of charge with the Sauerland Card  throughout the Sauerland region by public transport.  
You can visit the following leisure facilities with the Sauerland Card at a reduced admission price:
Lagoon adventure pool in Willingen
Ice rink in Willingen
Adventure golf in Willingen
Visitor mine Christine Slate Mine in Willingen
Willingen Game and Leisure park in the Diemelsee Nature Park
Mühlenkopfschanze, the world's largest ski jump in Willingen (guided tour)
Ettelsberg cable car in Willingen
Summer toboggan run in Willingen
Minigolf Usseln