perfect setting for the most important day of your life
Weddings at Gutshof Itterbach
Wedding in the romantic Strycktal
The unique atmosphere of the estate offers the perfect setting for the most important day of your life. We have enough space; no matter if you have 20 or 200 guests. Whether you choose a buffet or a set menu, our kitchen team will fulfill all of your desires. We plan and organize an unforgettable wedding with you from A-Z.
Our wedding gift for you: One wedding cake created to reflect your wishes made by our pastry chef. And after your celebration you'll spend the wedding night in one of our 20 suites at Sauerland Stern Hotel.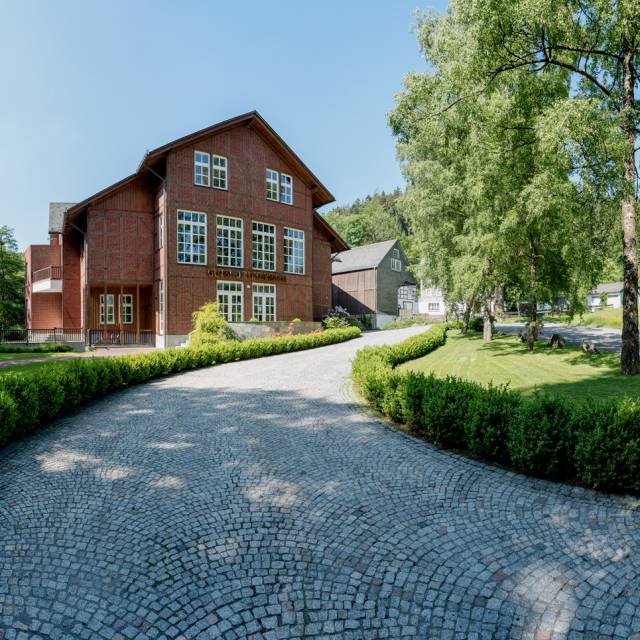 Gutshof Itterbach
Classy décor combined with rustic "Gemütlichkeit" and state of the art technology will fulfill highest expectations.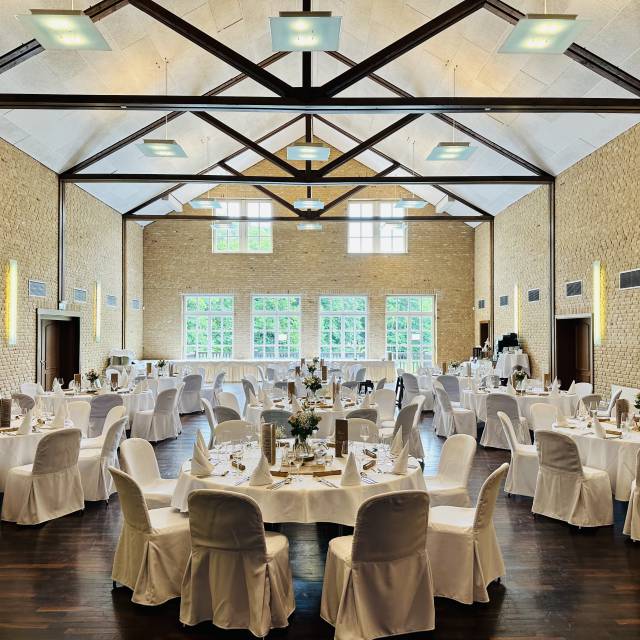 Ballroom
Clear architecture and open space, everything is possible here: from a romantic wedding to a themed party. The floor made of bog oak and the plasticity of the plastered brick walls give the room an incomparable elegance. The balcony invites you to step outside.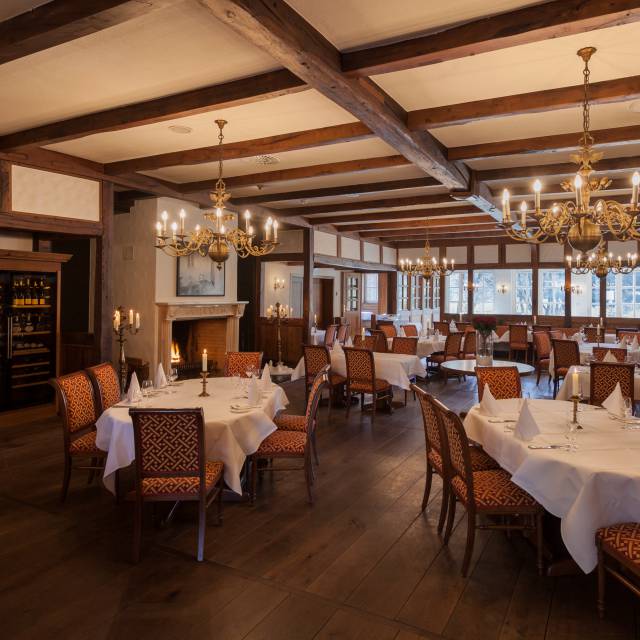 Restaurant
The manageable wedding party finds the ideal space for a romantic wedding in the restaurant of Gutshof Itterbach. While the fire crackles in the background and the candles are stylishly lit on the tables, you celebrate this unique day with family and friends.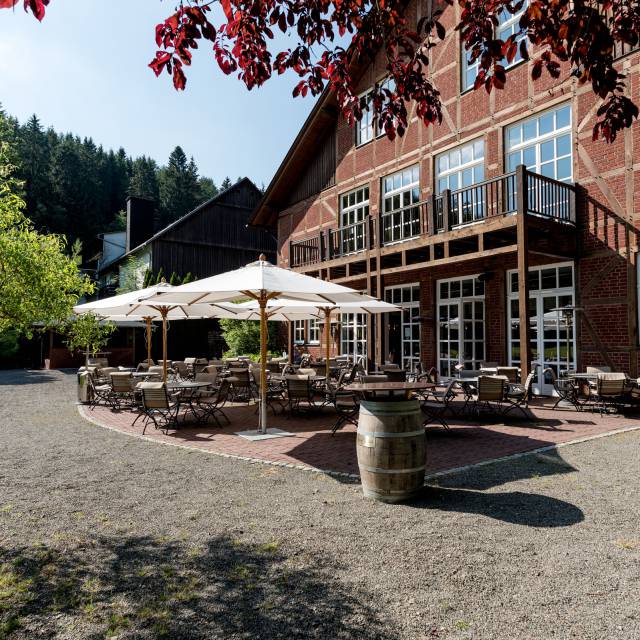 Sun terrace
Our sun terrace is the perfect location for your unforgettable wedding celebration in summer or for a reception outside. Enjoy the warming sunshine and celebrate with family and friends amidst the beautiful nature of Hesse a romantic party - the beginning of a wonderful life together.