Take a deep breath
Sauna & Lagoon Adventure Pool
Enjoy your stay at the Resort Itterbach with all your senses.
It is very important to us to offer our guests int he Residenz Itterbach an all around perfect offer. In our beautiful, romantic hotel you will find comfortable suites as well as a modern sauna area. We cordially invite you to seat pleasantly in our Finnish sauna. 
For those who like it a bit more athletic and want an extensive bathing landscape, the lagoon adventure pool is only 2 km from the Resort Itterbach. Let yourself be inspired by the Caribbean flair of this beautiful swimming pool.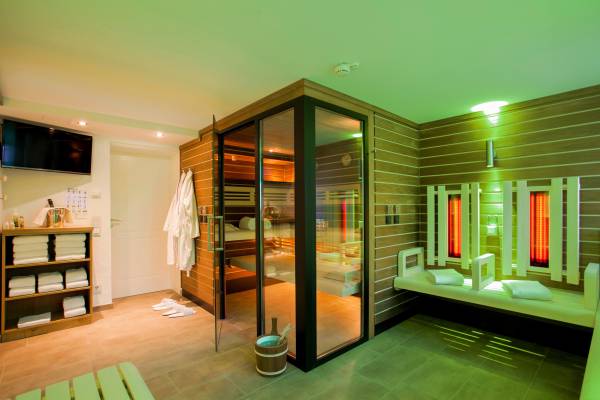 For relaxation and well-being
Comfort in our Finnish sauna
What would the Finns be without their sauna? And what the Finns don't want to do without, you don't have to do without in the Residenz Itterbach. The Finnish sweat bath is naturally lined with wood on the inside. The sauna heater heats this room to the ideal temperature between 80 and 100 degrees Celsius. This is exactly what awaits you in the sauna area of the Residenz.
Make yourself comfortable in the 26m²wellness area with Finnish sauna, 2 Infrared radiators as well as cooling pool and relaxation room. Here, too, we have paid attention to exclusive comfort: A sound system is integrated in the mirror of the wellness area, which you can connect to your smartphone and enjoy your favourite music while taking a sauna.
Treat yourself to a little break in our beautiful hotel sauna, because the Finns already knew: Women are most beautiful after a sauna session – and men, of course, too.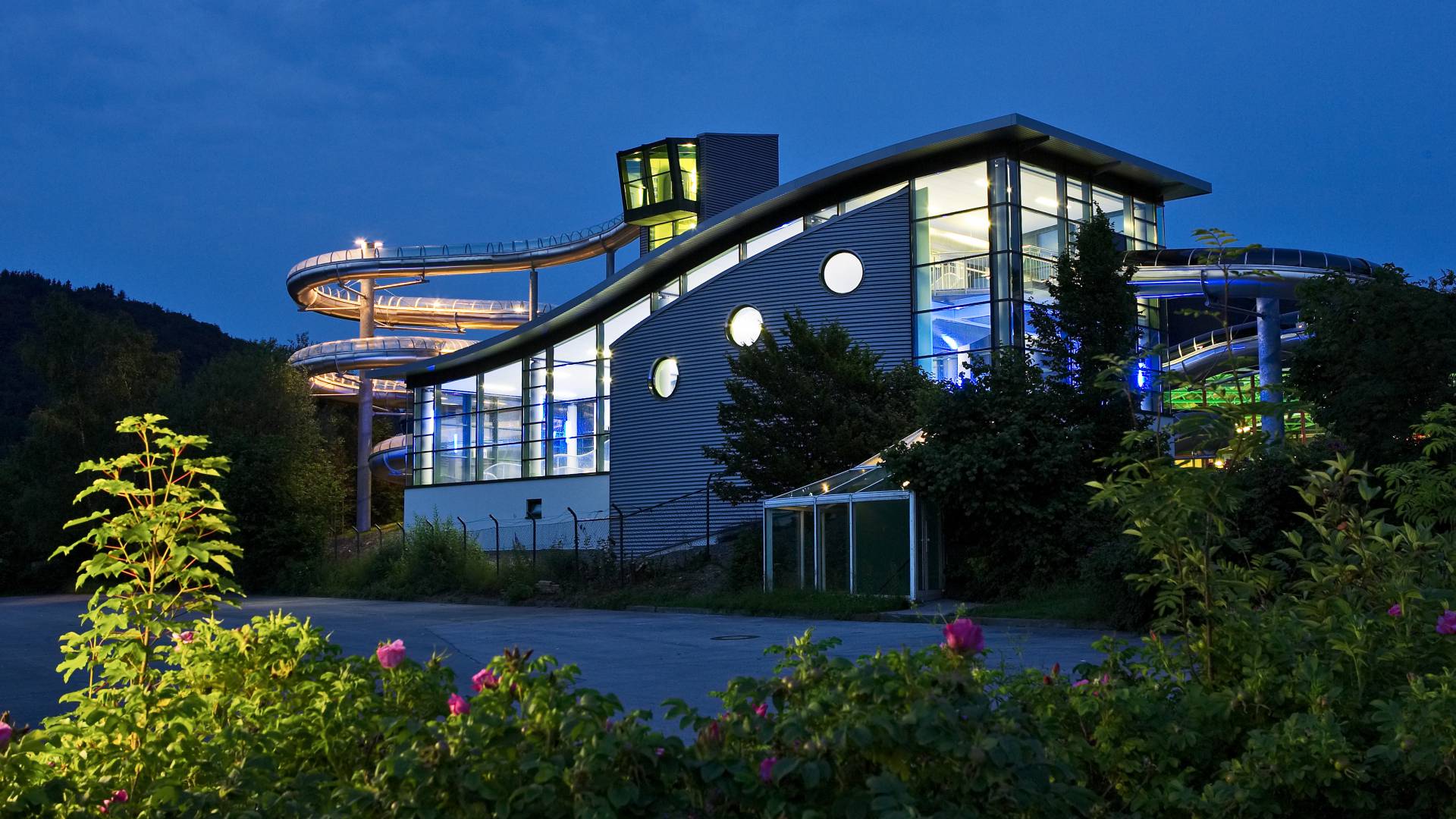 More leisure activities
all around the Gutshof Itterbach